PACIFIC MAKO FOUNDRY IS OPEN FOR BUSINESS
To Our Valued Customers:
Despite the challenges presented by the Covid-19 Pandemic, we will remain open for business. We will always meet your request and deliver products to the best of our abilities. The health and safety of our team is paramount. We will abide by the guidelines set by our health minister. For our laborers, we will implement social distancing, and for our office staff, we will institute a work-from-home policy. ...read more
Our phones are open 7 am to 3 pm - 604-856-6668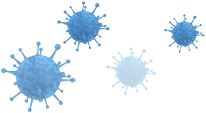 For Over 75 Years We've Provided Aluminum Casting
Solutions For A Variety Of Applications
We Have Decades Of Experience In Managing The Entire Spectrum
Of Production Services For Our Clients
Our Facility Is Equipped To Make Consistent Molds Accurately
Forestry
Oil & Gas
Mining
Marine
Transportation
Heavy Equipment
We've Produced Aluminum Casting Components For Various Industries

PACIFIC MAKO PRODUCT GALLERY
OUR VALUES & PHILOSOPHY
Our Company:
... is dedicated to providing solutions for all of our clients.
... enjoys providing design suggestions.
... takes on challenging and complex casting applications.
... is always professional and friendly.
... offers reliable service.
... is dedicated to continuous improvement.
We Provide Single Source Casting Solutions For All Industries
BRAD VANDERLINDE - PRESIDENT
"Our people are always professional, friendly, and reliable. Our clients become our friends."